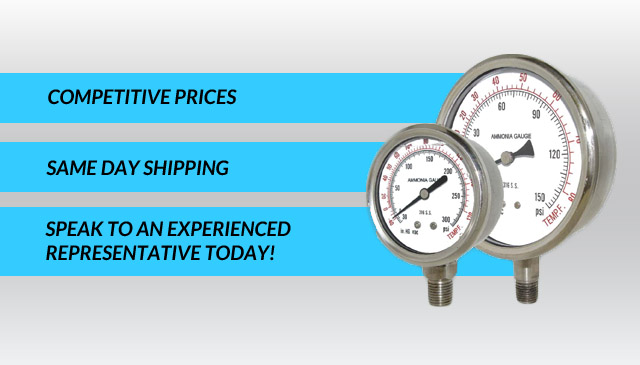 Stainless Steel – Slim, Rugged Design – Welded Tube & Sockets – Silicone Filled Standard
High Quality Ammonia Pressure Gauges
Competitive Prices and Same Day Shipping
De-Mar & Associates is a premier supplier of ammonia pressure gauges for the OEM, wholesale, industrial, agricultural, and refrigeration markets. In the last 15 years, we have intensified our focus on the ammonia pressure gauge market by introducing a high quality and durable design that is backed by our expertise and focus on superior customer service and support. We understand the importance of having local inventory and are based strategically in the central United States with the ability to ship our ammonia pressure gauges to anywhere in the country in a timely manner.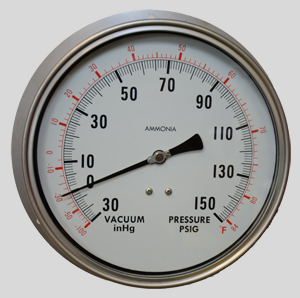 Durable Industrial Design
Our stock 2.5" and 4" dial ammonia pressure gauges are engineered to withstand the harshest industrial environments! De-Mar & Associates designed the all stainless steel pressure gauges with our customer's needs and requirements in mind. From rooftops to boiler rooms, our specially designed ammonia pressure gauges have held up to the toughest service conditions. Please call to confirm our competitive prices and our ability to ship from inventory today!